LED Crystal Table Lamp with Remote
Regular price
Rs. 2,499.00
Sale price
Rs. 649.00
Unit price
per
74% OFF
Sold out
The 16-in-1 Crystal Touch Lamp with Remote is a versatile and stylish table lamp perfect as a gift, desk accessory, or bedside table lamp. It is lightweight, rechargeable, and cordless, making it easy to use and store. The lamp's unique cordless function allows it to be used on tables without the inconvenience of cable or plug-ins, making it a great addition to cafes and restaurants.
This lamp adds a touch of luxury to outdoor dining and camping and serves both functional and aesthetic purposes. It is available in 16 colour RGB variants, with a temperature adjustment ranging from white to warm white. The lamp features a new generation touch sensor switch, allowing for easy colour and brightness adjustment with a light touch or tap on the top.
The cone-shaped crystal of the lamp produces a distinctive light glow and reflection, creating a dazzling yet gentle atmosphere that is not strenuous on the eyes. The lamp is powered by a long-lasting 2000mAh Lithium Ion Battery, which can be used continuously for 6 to 8 hours once fully charged.
You can customize the lamp's lighting with brilliant colours, gradual fading mood lighting, or flashing lights for party setups, using the 16 Color RGB variation. All colours are dimmable, and the brightness can be increased or decreased using the remote control.
Despite being composed of ABS plastic, the lamp is lightweight and sturdy, with a copper PCB and high-quality SMD LED, making the LED module brilliant and long-lasting. The package includes one LED Lamp, one Type C Charging Wire, and one Remote, and the lamp's specifications are as follows:
Power: Battery Powered, USB Rechargeable

Product Size: 120mmx120mmx230mm / 4.72x4.72x9.06 in

Color Temperature: 3000k-6500k

Material: ABS + Acrylic

Light colour: 16 Color - RGB Options

Body: Crystal ABS Plastic
Share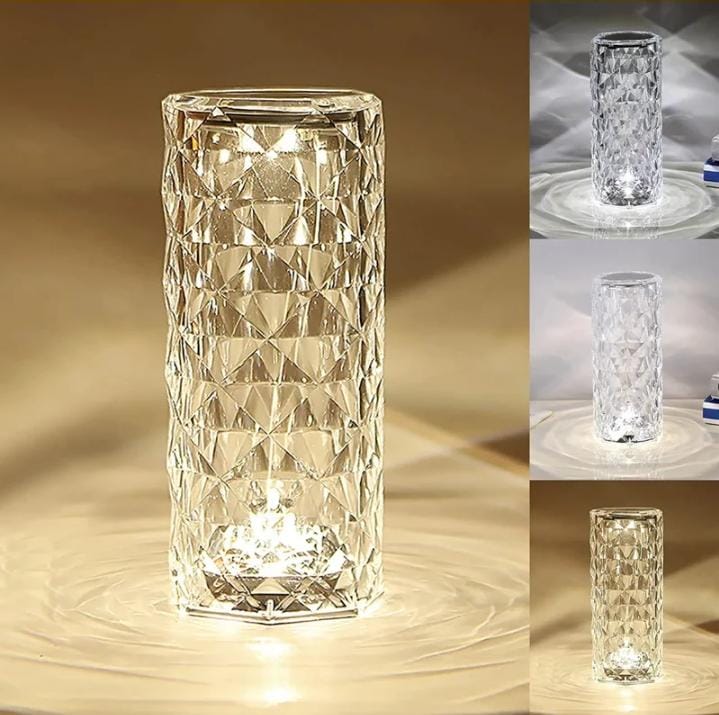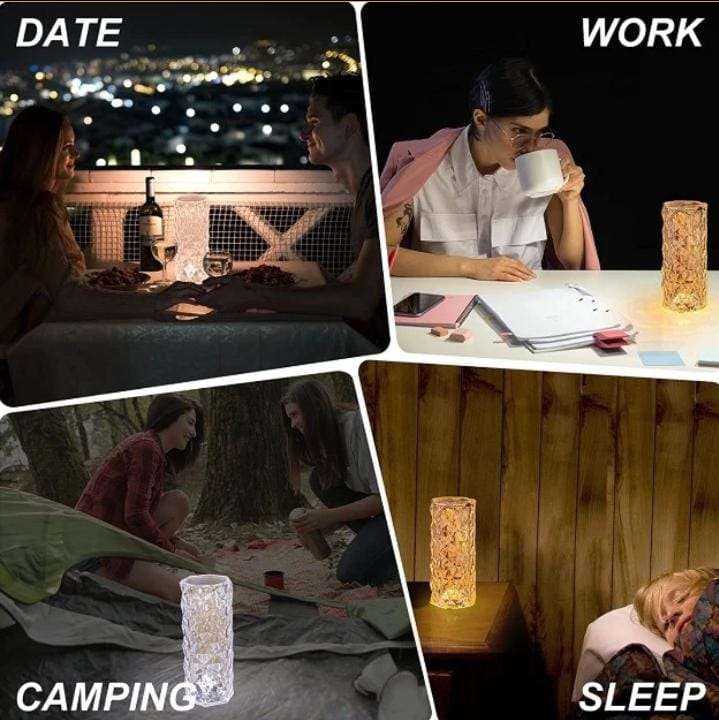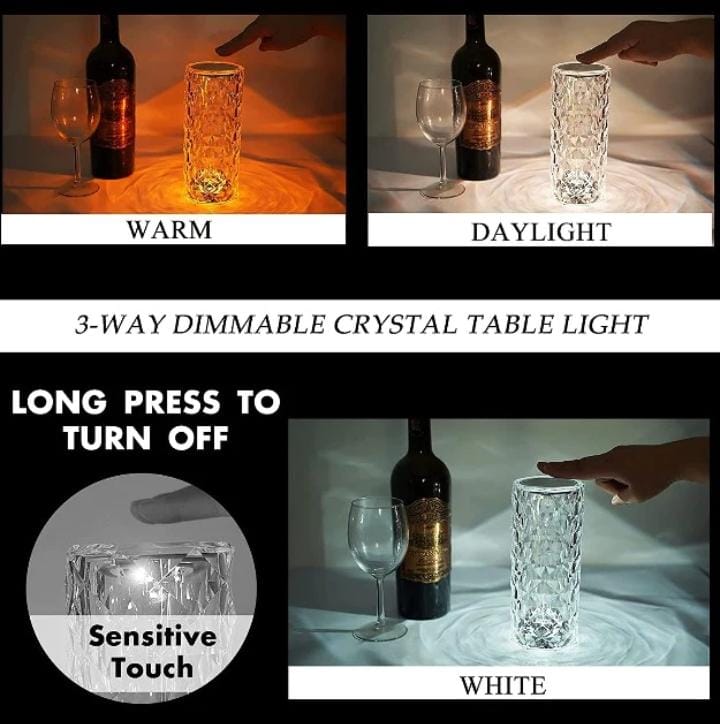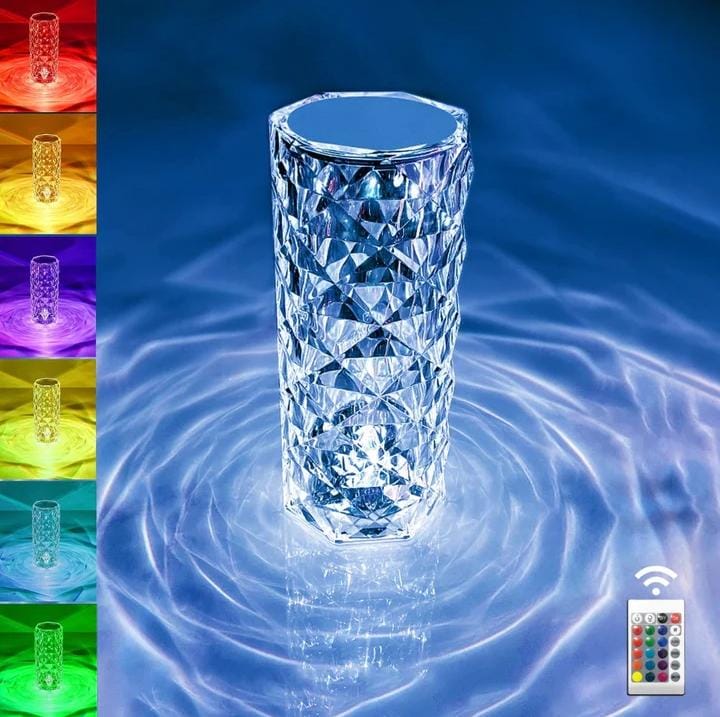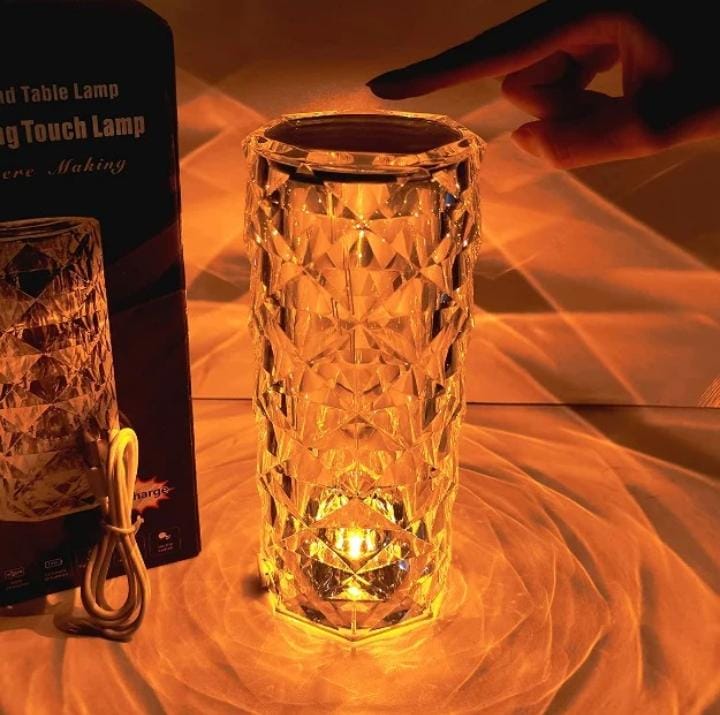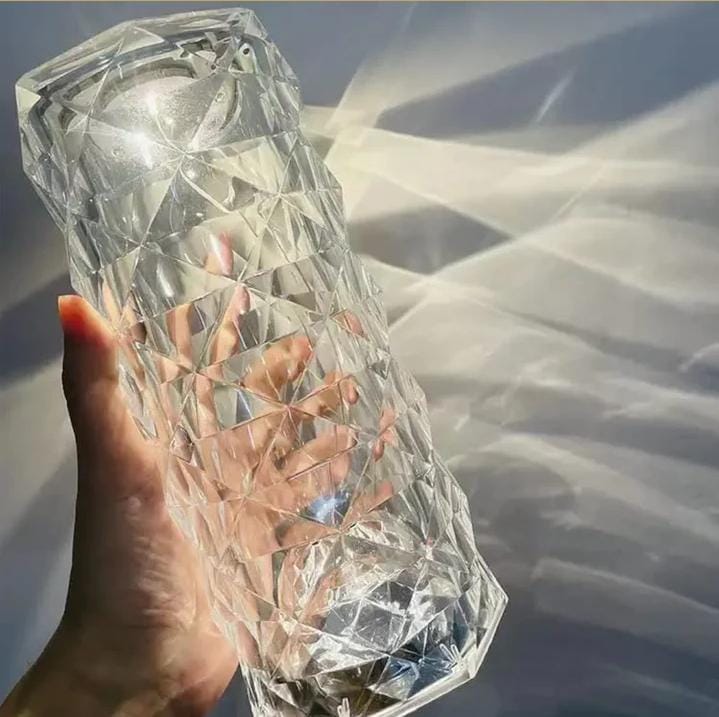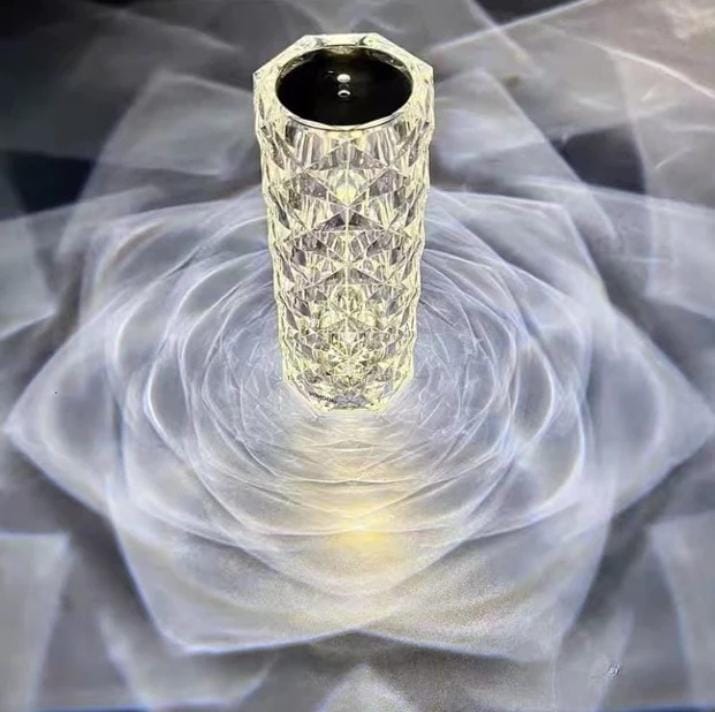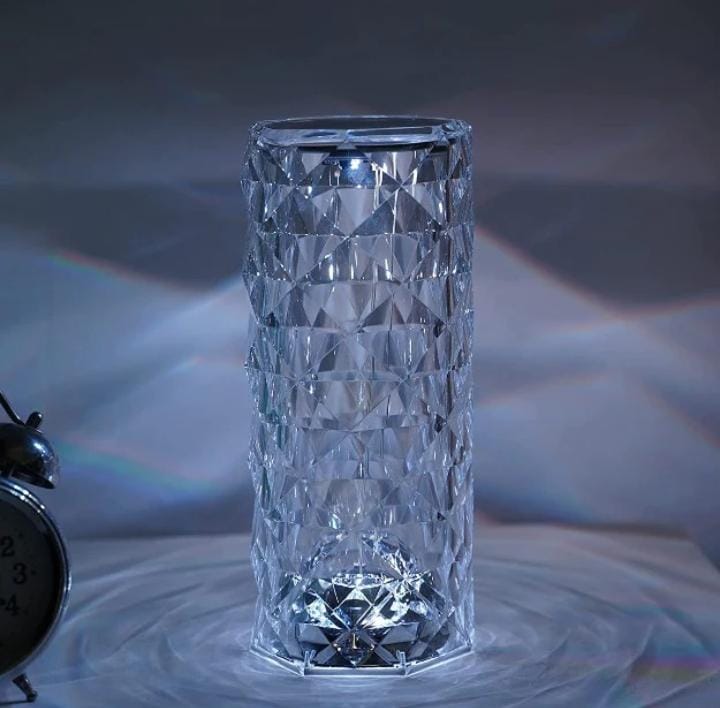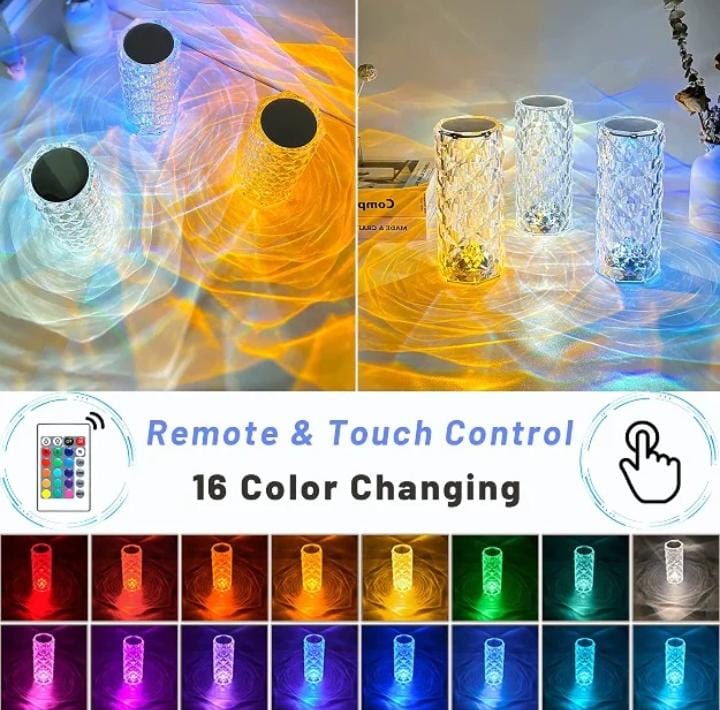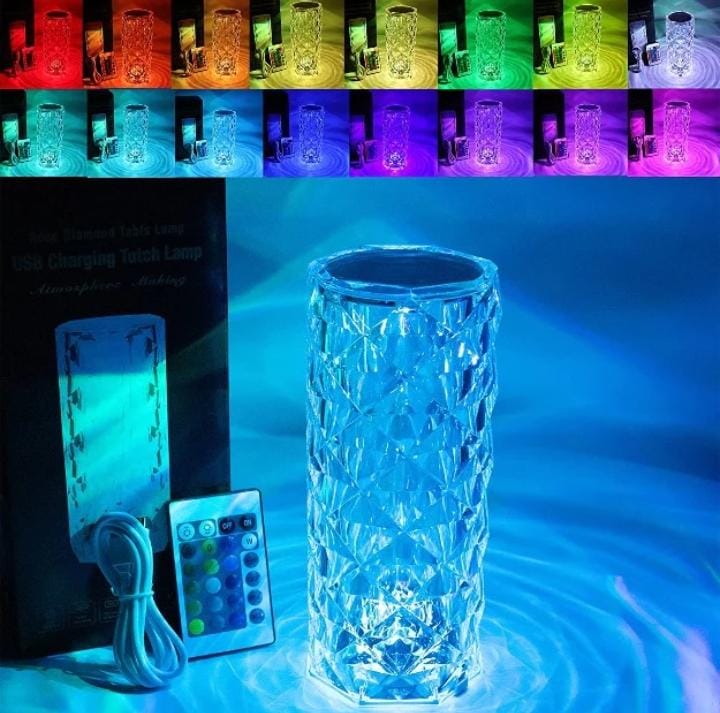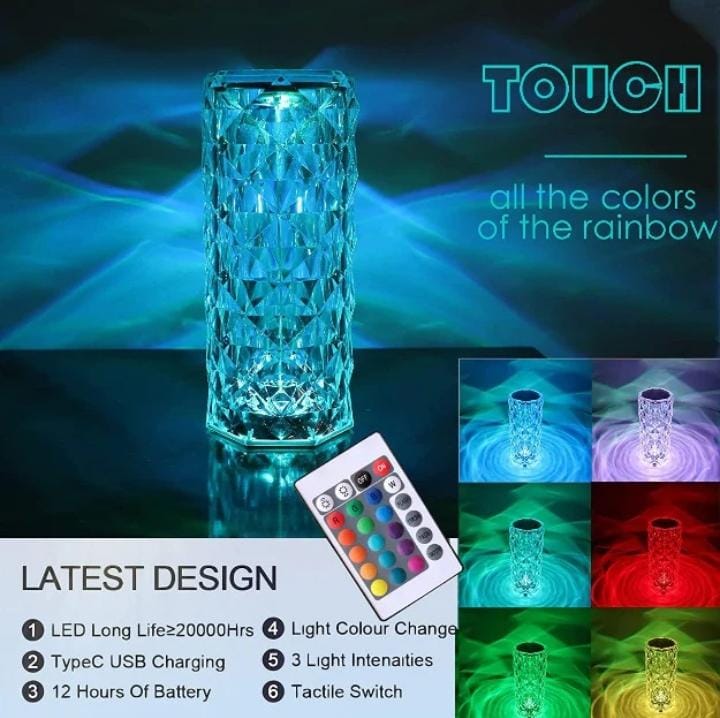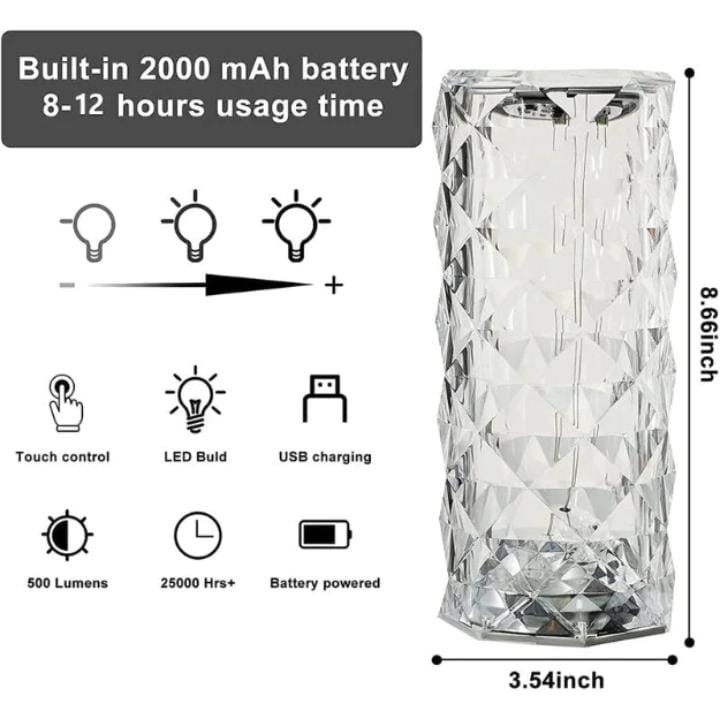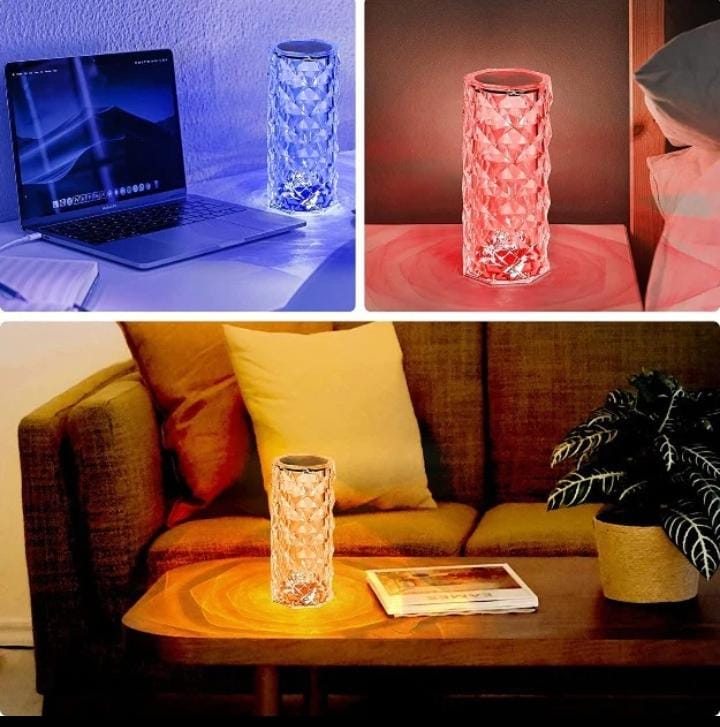 Very best product
Its amazing product. Such a beautiful lamp. I love it.
Amazing
Needs to be more brighter.only can see in the dark
Awesome product
Must buy Very beautiful and very reasonable awesome service for led station team thank u very much 👍🏻👍🏻👍🏻👍🏻❤️❤️❤️❤️❤️
Awesome product
Must buy very beautiful thing and very reasonable ❤️❤️❤️❤️❤️❤️❤️❤️ thank u so must led station team 👍🏻👍🏻👍🏻👍🏻👍🏻
Super
Super product.amazing Cristal lamp
Very best product
Its amazing product. Such a beautiful lamp. I love it.
Amazing
Needs to be more brighter.only can see in the dark
Awesome product
Must buy Very beautiful and very reasonable awesome service for led station team thank u very much 👍🏻👍🏻👍🏻👍🏻❤️❤️❤️❤️❤️
Awesome product
Must buy very beautiful thing and very reasonable ❤️❤️❤️❤️❤️❤️❤️❤️ thank u so must led station team 👍🏻👍🏻👍🏻👍🏻👍🏻
Super
Super product.amazing Cristal lamp